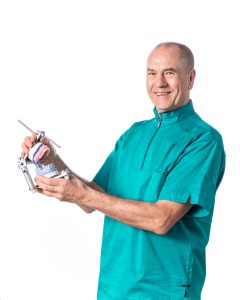 Ik ben gespecialiseerd in:
Volledige protheses
Immediaatprotheses
Gedeeltelijke protheses
Prothese op implantaten
Klikgebit
Lichtgewicht protheses
Frames
Reparaties van protheses
Verfraaiing en correctie
Oplossen van pijnlijke plekken
Samenwerking tandartsen
Ik werk samen met andere mondzorg professionals zoals een tandarts, implantoloog, mondhygiëniste en een kaakchirurg.
Wenst u nadere informatie of wilt u een afspraak maken voor een vrijblijvend oriënterend gesprek, neem dan contact op via telefoonnummer 0182 – 67 24 99 of 0570 – 76 91 20. U kunt natuurlijk ook een vraag stellen per e-mail of een afspraak maken via dit formulier.